GLAM plus BAM
Warhol and Edgerton, Photos from the Simmons University Collection
September 8 - October 6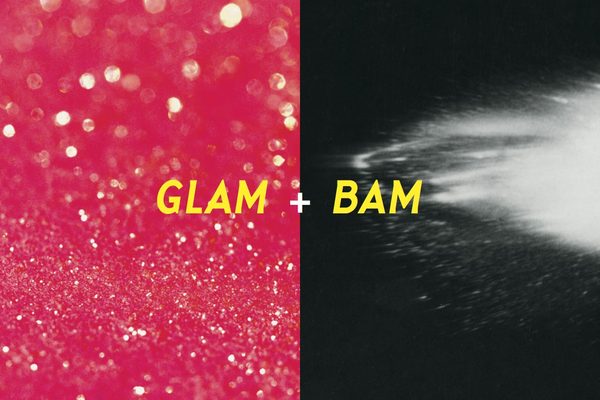 ---
Simmons University presents "GLAM plus BAM — Warhol and Edgerton, Photos from the Simmons University Collection" September 8 – October 6, 2011 Sept. 8 – Oct. 6, at the Trustman Art Gallery, fourth floor, Main College Building, 300 the Fenway, in Boston. A reception will be held Tuesday, Sep. 13, from 5 – 7 p.m. The exhibit features selections from recent gifts to the College from the Andy Warhol Photographic Legacy Program, and the Harold and Esther Edgerton Family Foundation. The exhibit and reception are free, and open to the public.
Warhol famously photographed celebrities and art glitterati, using posed color Polaroids in preparation for his silkscreen portraits and spontaneous black and white photos that recorded his daily life. The works on view range from 1970 to 1982. Among the selected photographs that will be on display in the Trustman show are a young Joe Kennedy, Carly Simon, Jackie Curtis, and Ivan Karp.
Paired with the Warhols are the exquisite images of the MIT scientist, inventor and photographer of the captured moment, Dr. Harold Edgerton. Edgerton's remarkable photographs arrest time. The College will show his iconic and unmistakable works, including: Bullet Through Apple (Making Applesauce at MIT), Death of a Light Bulb, and Tumblers.
Interim Gallery Director B. Lynch explains the appeal of showing these two artists together: "When I was viewing the gifts it seemed a natural pairing, as both artists are dealing with the nature of time and the captured moment. Warhol's lens logs a golden version of the past, or does it? Warhol contrives his subjects; they often wear wigs and make-up. This masking can confound or reveal the subject's own version of themselves. Edgerton's elaborately staged photographs, using his invention of a stroboscopic flash, allowed him to document the previously invisible. He stopped time, allowing us to see the beauty of destruction or the graceful arc of a pigeon's flight. The ephemeral nature of beauty and fame or the bang of a bullet becomes accessible, through the inventive and probing vision of Warhol and Edgerton."
Trustman Art Gallery hours are 10 AM – 4:30 PM, Monday, Tuesday, and Friday, 10 AM – 7 PM on Wednesday and Thursday. The gallery is free, open to the public and wheelchair accessible. For more information, contact Kyle Mendelsohn at (617) 521-2268 or find us on Instagram.