Going Forward, Looking Back
Practicing Historic Photographic Processes in the 21st Century
April 20 - May 28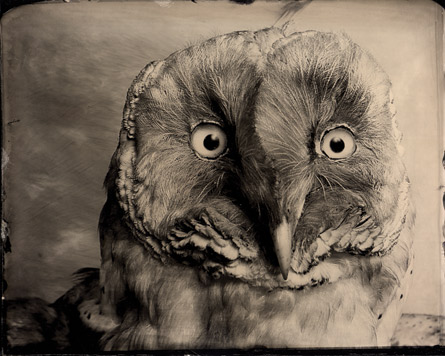 ---
Simmons University presents "Going Forward, Looking Back: Practicing Historic Photographic Processes in the 21st Century," April 20 – May 28, at the Simmons University Trustman Art Gallery, fourth floor, Main College Building, 300 The Fenway, in Boston.
A reception will be held on Thursday, April 22 from 5-7 p.m.. The exhibit and reception are free and open to the public.
Featuring the work of 24 New England photographers, this overview illustrates a myriad of historic photographic processes applied to diverse subjects. Printed on salted paper, glass, tin, and silver, works include ziatypes, kallitypes, cyanotypes, Van Dykes, anthotypes and argyrotypes–all reinterpreted in a contemporary idiom.
Ranging from the collage-like abstractions of Peter Madden, to the botanical overlays of Laura Blacklow, to the edgy, surreal pinhole cyanotypes of Jesseca Ferguson, the exhibition brings viewers to remote landscapes and mysterious interiors, recasting the ordinary in unexpected ways. In this age of digital media, the show reminds us just how experimental early photography was and of the primacy of the artistÕs touch in rendering photographic images before computers.
Curated by Stephen Halpert and facilitated by Heather Frederick of VoxPhotographs, the show traveled to Simmons from the University of New England and will be seen in two more venues. Its installation in the Trustman coincides with a special panel, Handmade Photography in the Digital Age, sponsored by the Simmons Institute for Leadership and Change, to be held on April 25, 2010.
Trustman Art Gallery hours are 10 AM – 4:30 PM, Monday, Tuesday, and Friday, 10 AM – 7 PM on Wednesday and Thursday. The gallery is free, open to the public and wheelchair accessible. For more information, contact Kyle Mendelsohn at (617) 521-2268 or find us on Instagram.