Uncommon Denominator
Photography by Award-Winning Massachusetts Artists
April 28 - May 30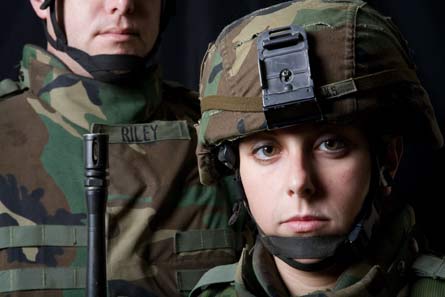 ---
The Massachusetts Cultural Council (MCC) and Trustman Art Gallery will present Uncommon Denominator: Photography by Award-Winning Massachusetts Artists from April 28 – May 30, 2008 at Trustman Art Gallery at Simmons University. The exhibition showcases some of the Commonwealth's most talented photographers.
A panel discussion with artists Rania Matar and Anne Rearick and moderated by Trustman Gallery Director Barbara O'Brien will take place from 4:30-6 on April 29 in the Kotzen Meeting Room at Simmons University. A reception with the many of the photographers whose work will be on view will be held in the Trustman Gallery at 6 p.m. following the panel discussion. All events are free, open to the public and accessible.
Uncommon Denominator features 10 photographers recognized by MCC's 2007 Artist Fellowship Program: Ri Anderson, Claire Beckett, David Bookbinder, Stephen DiRado, Barry Goldstein, Adam Lampton, Rania Matar, Anne Rearick, Joshua Winer and Tom Young. Capturing a variety of subjects and settings, these artists take us from South Africa to Fort Benning to Beirut. These photographers were selected from a pool of 285 applicants. The jurors included photographers Elinor Carucci, Albert Chong, and Richard Sandler as well as curator Toby Jurovics.
"An important aspect of our programming is the connection of art to the life of a community," says O'Brien. "The panel discussion scheduled for April 29 will emphasize the bridge between ideas and action; between reflection and advocacy."
Last year, the Trustman Gallery featured an exhibition of MCC Artist Fellows and Finalists in drawing and printmaking. "We're excited to be able to return to Simmons University to exhibit the work of these outstanding photographers," says Anita Walker, MCC's Executive Director. "These artists challenge us to find new ways to see the faces, landscapes and objects that reflect our world."
MCC Artist Fellowships provide direct assistance to Massachusetts artists working across a range of disciplines, to recognize exceptional work and to support the further development of their talents. Artist Fellowships give individuals the financial ability to hone and deepen their craft.
Samples of the artists' work can be found on Gallery@MCC, the MCC's online showcase of Artist Fellowship awardees and finalists, available at:
https://massculturalcouncil.org/artists-art/gallery/
Trustman Art Gallery hours are 10 AM – 4:30 PM, Monday, Tuesday, and Friday, 10 AM – 7 PM on Wednesday and Thursday. The gallery is free, open to the public and wheelchair accessible. For more information, contact Kyle Mendelsohn at (617) 521-2268 or find us on Instagram.