Apr 13, 2023 5:00 pm - 8:00 pm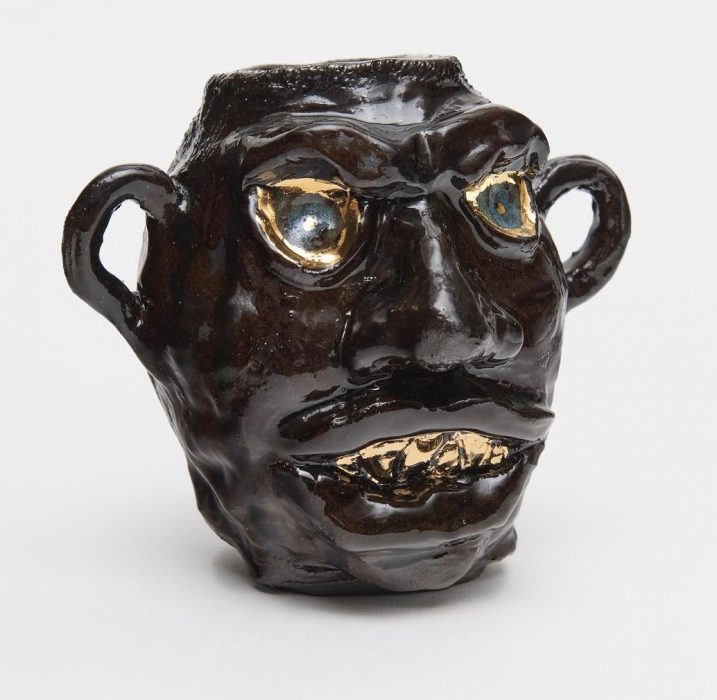 Join Simmons University's Trustman Art Gallery for the opening reception of Luminosity: Birth to Form featuring work by Anthony Peyton Young on Thursday, April 13 from 5 – 8PM. The exhibition is on view from Monday, April 10 – Friday, May 19, 2023.
In this exhibition, Young draws upon the quote "light confirms my reality, gives birth to my form" from Ralph Ellison's Invisible Man. In Young's series "They Have Names," he utilizes portraiture as a tool to commemorate the numerous unarmed victims who have passed due to white supremacy and hate crimes. After creating full portraits of each individual, he deconstructs and recontextualizes them into new, collective portraits. These shattered images reflect both the individual and collective loss within Black and Brown communities while simultaneously abstracting the individual out of respect for their families.
More recently, Young has been experimenting with creating ceramic head jugs. He sees these vessels as tools for healing, memorialization, and spiritual cleansing as well as an exploration of identity. While many head jugs were thought to be self portraits, Young's vessels are a reflection of self and other individuals who have provided him with refuge. Young's art acts as a tool for reflection, one that invites us to discuss, reflect upon, and move forward from both personal and collective trauma.
This is an in-person event, open to the public, at 300 Fenway, Boston MA 02115 in the Trustman Art Gallery on the 4th floor of Simmons University's Main College Building.
.