Apr 18, 2022 6:30 pm - 7:30 pm Virtual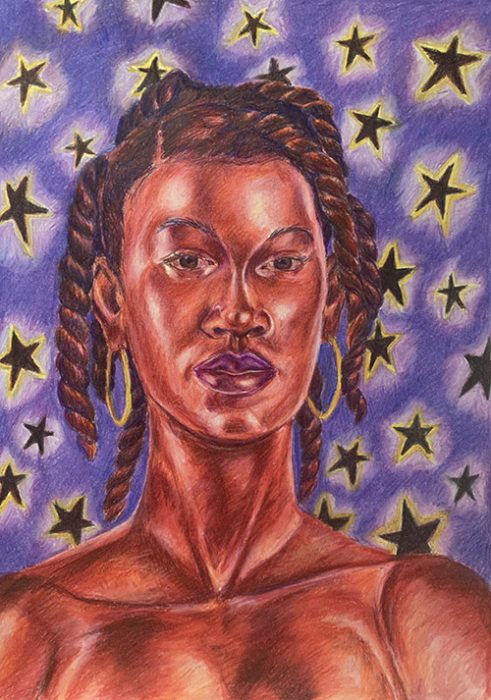 Join us for a virtual Artist Talk with Anthony Peyton Young. The Simmons University Collection has just acquired Young's powerful drawing, A Prayer for Terry "Tootsie" Clark. This memorial to a family friend serves, in his words, as "a representation of the many other women of color who are murdered or go missing and get no sense of justice." A Prayer comes to Simmons through the student-led "Collecting & Connecting" program, which is designed to diversify the Simmons's collection. Throughout his career, Young has examined Black ancestry, identity, and memorialization through drawing, painting, and collage. In this talk, the Boston and Charleston-based artist will discuss these themes, his work as a whole, and this newly acquired piece. The talk will be followed by a student-moderated Q&A.
Visit anthonyyoungartist.com to learn more about Anthony and his work.