Sea Glass is Diamond: Audio Guide – Turning Up Down Corner
November 1, 2023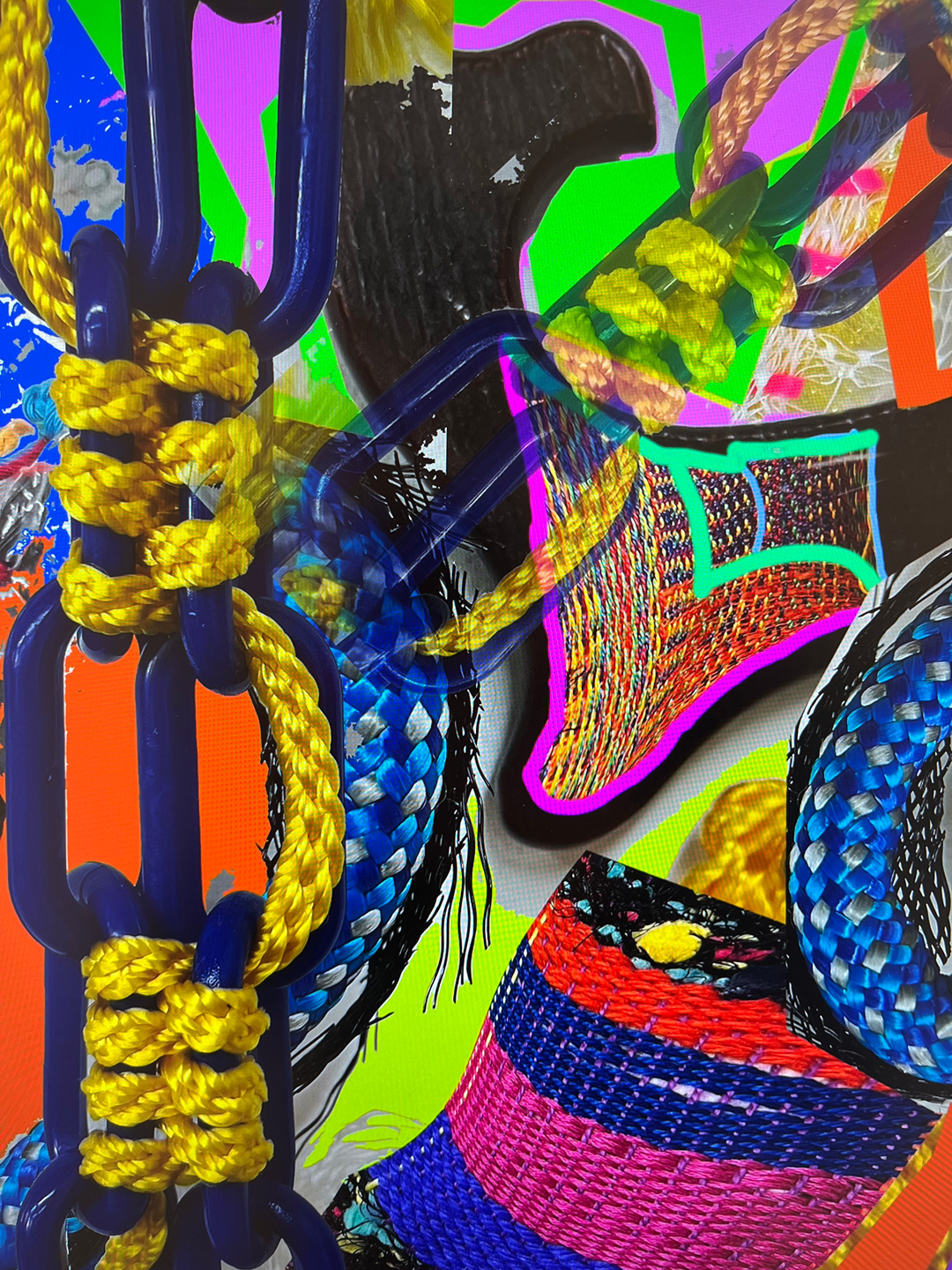 Transcript by Gallery and Curatorial Fellow Cat Teo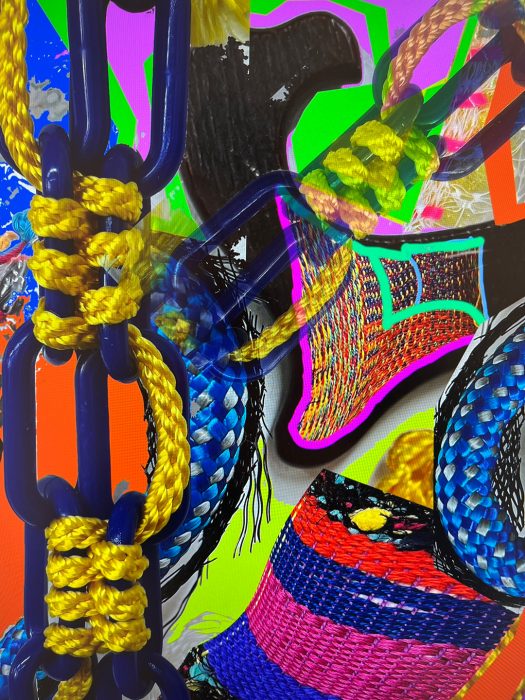 Transcript
In Loretta Park's piece Turning Up Down Corner, 2023, Park explores a medium that allows her viewers a peek inside her process. Cut out pictures of Park's work pop up on screen in this animation as shapes and lines highlight parts of her sculptures. The pictures are constantly moving, getting bigger, smaller, disappearing or reappearing. There is a lot to look at in Park's animation since each frame is packed with all sorts of colors, pictures, and other components that add to the vibrancy and playfulness of the piece.
The idea for her animations came about when Park was in graduate school. A friend of hers expressed that she had found limitations in photographing her work. This led her to come up with the idea of turning her pieces into GIFs to allow the viewer to see her work from different angles. Park saw this and decided to experiment with it herself. She started off by just trying to have fun with this new medium, making more low-stakes projects such as dog videos. Gradually, she started to realize that this tool could be a way of showing her creative process.
Her animations encompass everything that she's doing and thinking about in her studio when creating a sculpture. From the movement of the pictures to the shapes and lines bordering the photographs, each aspect is intentional and shows her methodology. Making an animation is a lot quicker than creating a sculpture which makes animation an enjoyable process for her, since working on many of her other projects can be time intensive and laborious.
Park has expressed the importance of accessibility in her work, whether it be through the materials she uses or how viewers interpret a piece., Her animation opens up more possibilities in making her artwork easier to see; a digital artwork doesn't require a viewer to physically be in a space and it also makes it easier to share online.
The incorporation of animation into Loretta Park's work has opened new avenues and pathways for her sculptures. With this medium, Park is able to communicate more to her audience in an entirely different way than she had before. How has a deeper understanding of the work that goes into these animations helped us as the viewer understand the labor-intensive process of Park's sculpture?