Luminosity: Birth to Form Audio Guide – Say Her Name: Makiyah Bryant 16, April 20, 2021
April 12, 2023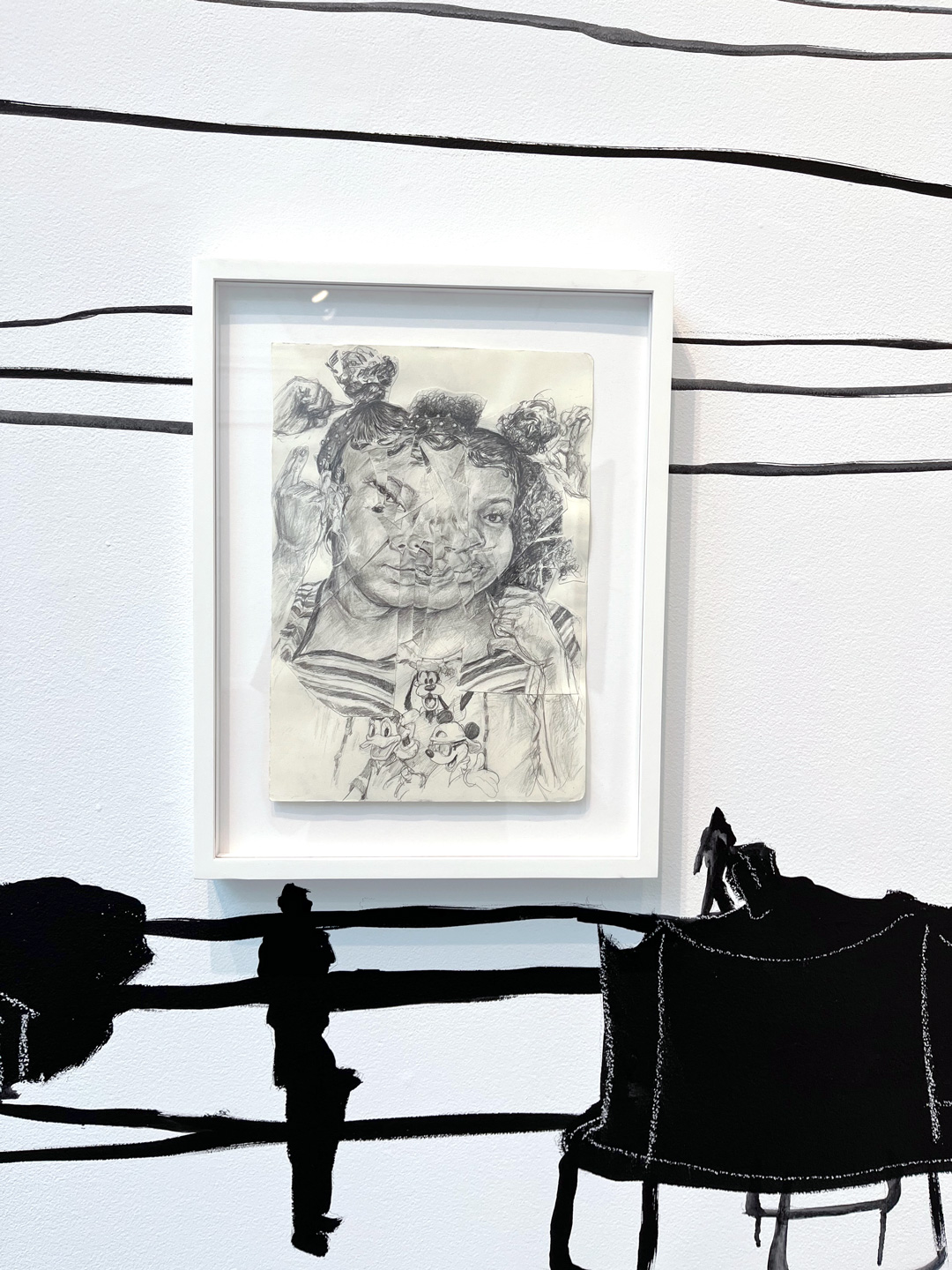 Transcript by Gallery & Curatorial Fellow Calla Savelson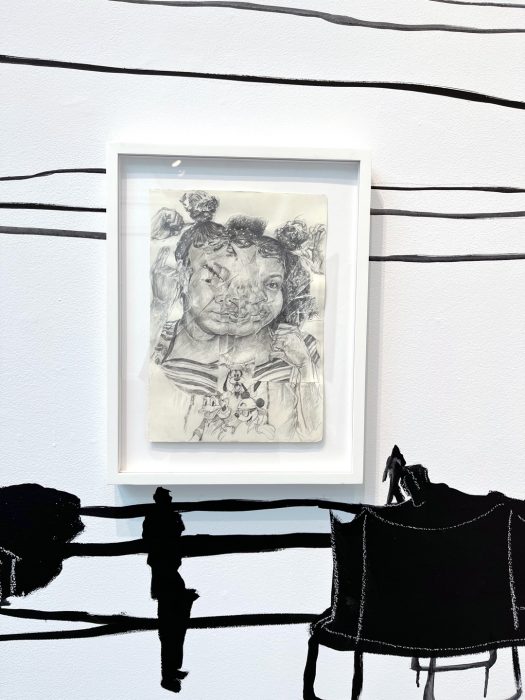 Transcript
Say Her Name: Makiyah Bryant 16, April 20 2021, depicts Makiyah Bryant, a sixteen year old girl who was fatally shot by a police officer in Columbus, Ohio. Here, Anthony renders her face in fractured pieces of paper, using graphite as his medium.
While talking to Anthony, he mentioned that art is a way to connect with people subconsciously. Even when we are at our youngest, we use art as a way to express ourselves and tap into our subconscious minds. It can be a way to spark thoughts and conversations that people may not be willing to contribute to in other contexts. Luminosity: Birth to Form, provides an opportunity to bring awareness to the subject of police violence and hate crimes within an environment, and spark conversations among those who may otherwise be unwilling to contribute.
This collage hangs in an environment that Anothony has created by painting on the walls surrounding us. If you look around, you can see other houses that Anothony has rendered using black acrylic and chalk. These images depict different places that Anthony has visited, lived in, or found community. The houses are from West Virginia and Boston, two places that Anthony has called home during his life. Placing this exhibition within a space surrounded by these homes, situates the viewer in an environment, creating a whole installation that we can step foot in and experience as a communal space. Anthony hopes that his depictions of his various houses can create a greater sense of community within the exhibition, giving the people he draws and paints a place to reside as he explores both the identity of the individual as well as the identity of the collective.
Anthony wants viewers to feel inspired to have difficult conversations, to give the work a chance and to make an effort in understanding each piece and their contexts. He hopes people will cherish the time with their loved ones and appreciate life, while also standing up for others and using each of our power to create positive change.
What are your main takeaways from Luminosity: Birth to Form? Moving forward, how will you challenge yourself, take care of your body and mind, and stand up for others so we can take consistent steps toward justice?