Pattern Language: Audio Tour — Ode to LA #14
November 2, 2022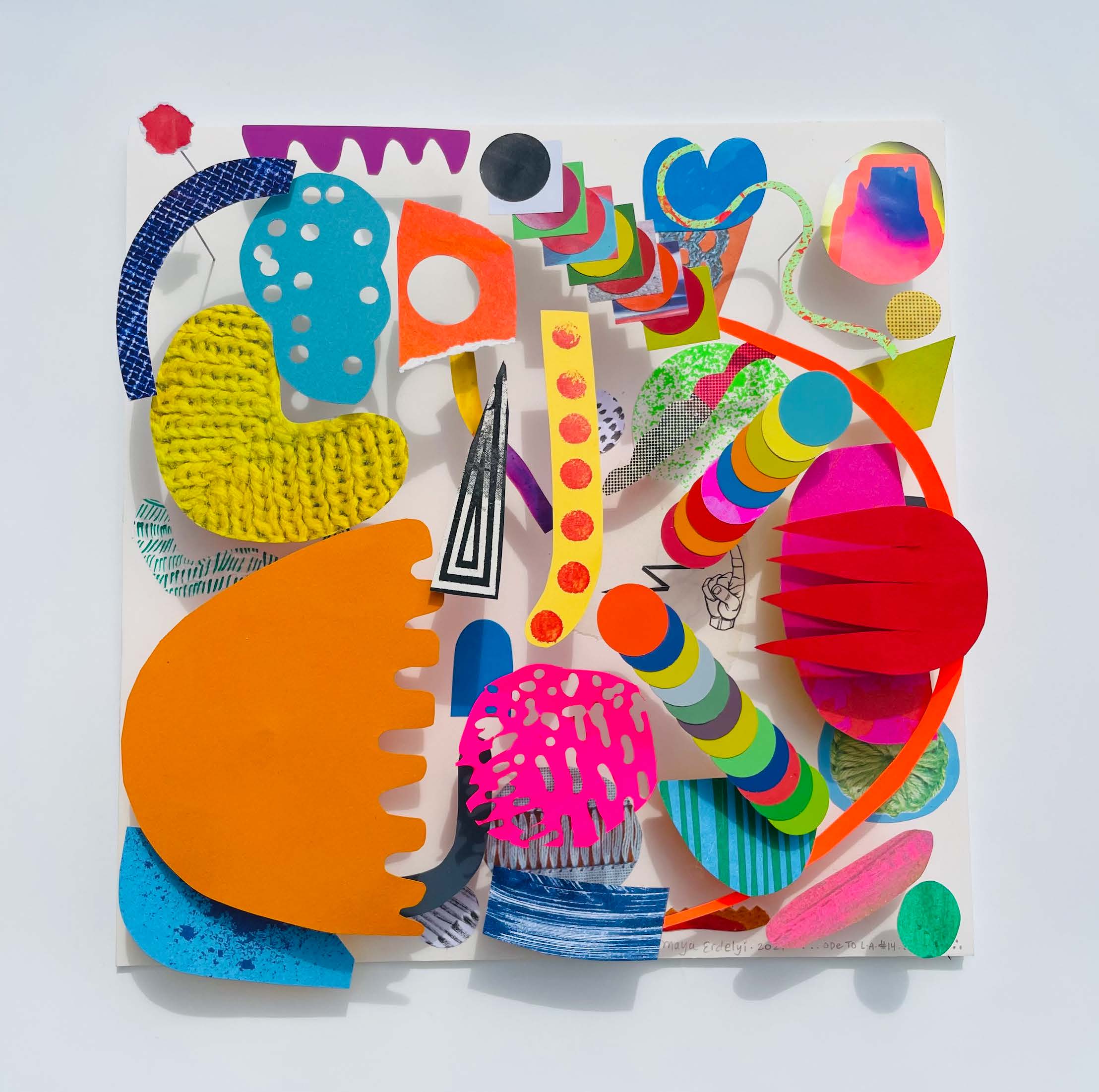 Script by Gallery & Curatorial Fellow Calla Savelson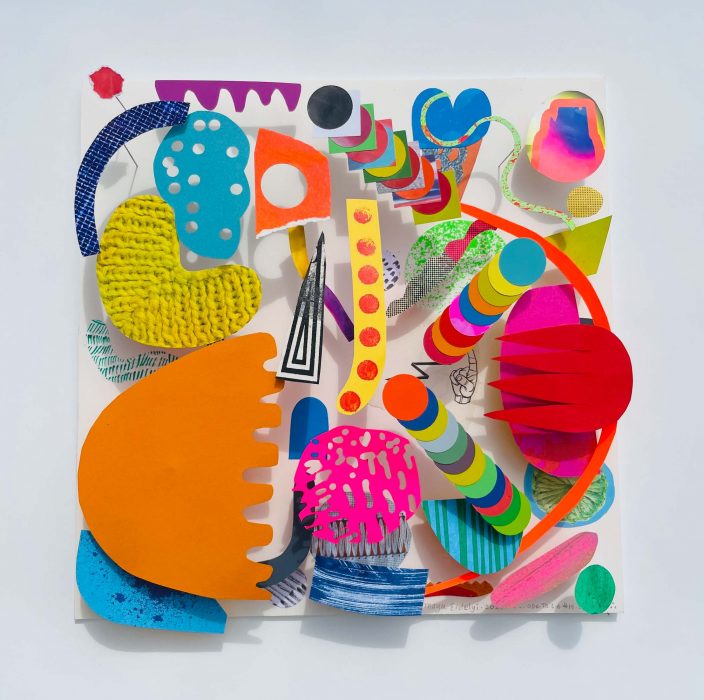 Transcript
Ode to LA #14 is one of the many Ode's to LA that Maya has created. Like many of her other Odes, Maya uses enticing colors and shapes to render a spectacular collage. Maya includes a variety of colors, textures, and shapes to construct an interesting composition, where the shapes interact with each other and give the collage a sense of life.
Something unique about Maya's collages is that they are all composed out of reused materials. In her animations, Maya uses physical pieces of found material that she deliberately styles to create her stop-motion narratives. After finishing an animation, she is left with many unique and interesting shapes that she then uses in her one-of-a-kind collages. This gives Maya's found materials multiple lives, repurposing them and creating unity throughout her work. I encourage you to view some of Maya's animations which she displays on her website mayaerdelyi.com. Pay attention to the materials she uses and the specific shapes and colors included. Do you see any of the same materials being used here in Ode to LA #14? This process gives Maya's materials multiple lives, multiple meanings, and multiple stories to tell.
Something else that catches my attention when looking at these collages is their subjectivity to light and the depth that is created in certain instances. When looking at many of the Odes, it seems as if there are actually two images interacting, the physical, colorful, tangible one, and the reflection of shape that exists as the shadow. The addition of light heightens the complexity of Maya's 3D collages but will only exist in certain environments. The shadows of the materials create an image that's just as interesting as the collage elements themselves, and Maya expresses that she is often pleasantly surprised as she views the shadows for the first time when light is finally added.
What other aspects of art change when the environment shifts? Do these changes transform the meaning and experience of the entire piece, or do they just add more interest and depth to what already exists?