Pattern Language: Audio Guide — Ode to Circles #6
November 2, 2022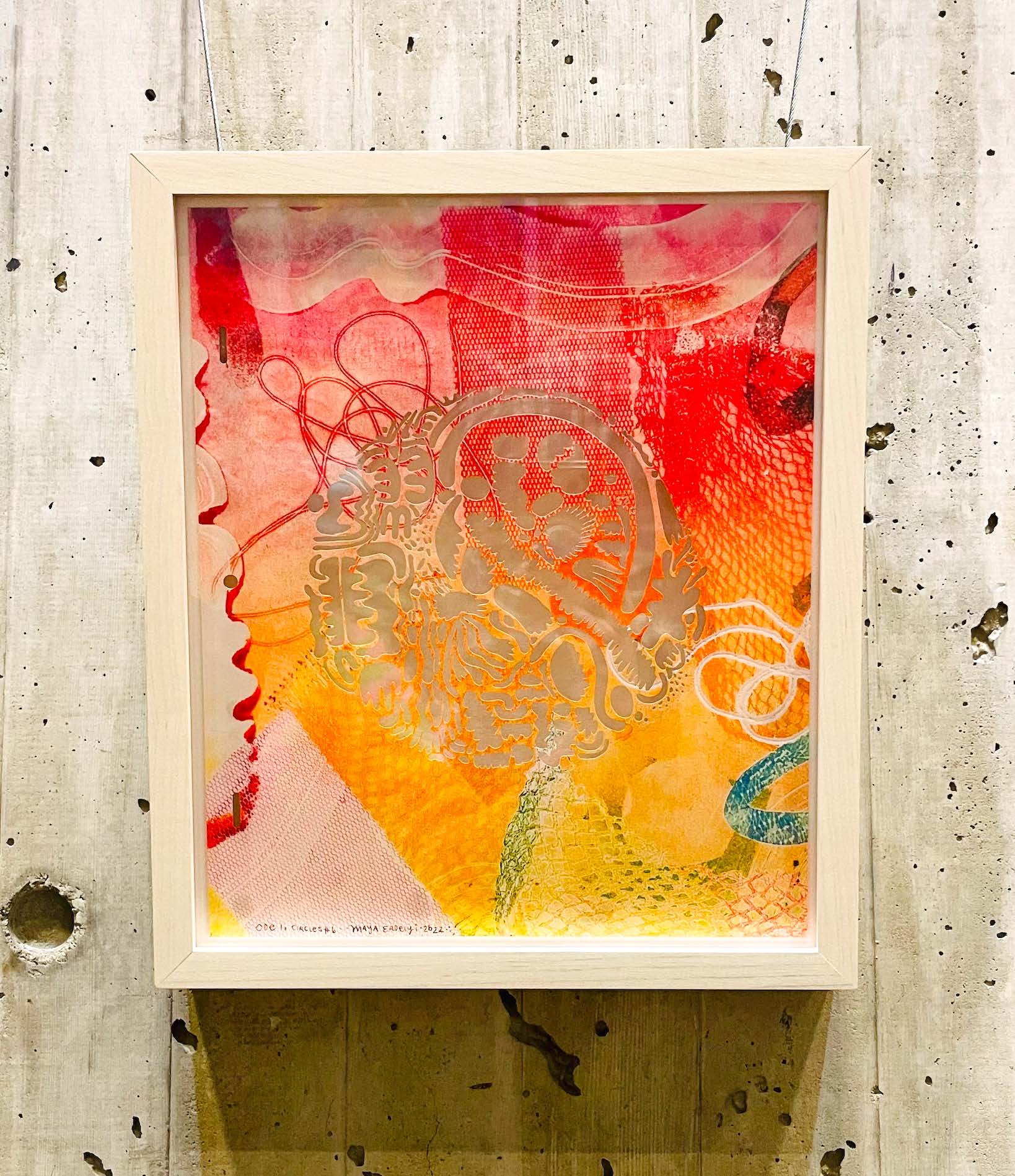 Script by Gallery & Curatorial Fellow Bella Santos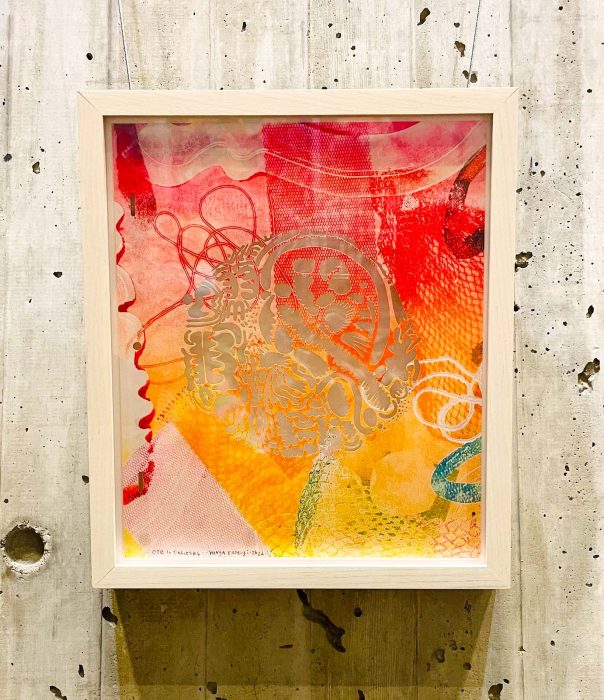 Transcript
Maya has created an artistic tradition and pattern for herself through her variety of bright color tones and paper collages as found in the Ode to Circles and Ode to L.A. series. However, Ode to Circles #6 stands out as it abides by a warmer color palette and is an example of another medium that Maya explores, monoprinting.
Maya enjoys working with spontaneity, surprise, and playfulness. She enjoys trying new things and experimenting with new mediums. If she doesn't constantly explore, she feels that her practice becomes boring and mundane. Trusting her creative gut instincts has led her to make some of the most enticing and stunning pieces in this exhibition, such as Ode to Circles #6.
Additionally, Maya is fascinated by the way that her various designs can be translated into different mediums. She has created several laser-cut works out of her monoprint designs just like this one and has repeated these design creations onto other materials as well. The circular designs replicated in the geodesic dome found in the center of this galley are present in other elements of Maya's works. What pattern repetitions can you find as you examine the works in this exhibition?
The bold layers of warm colors and shapes of this work causes me to contemplate the complex and playful ways that the patterns and pigments interact with one another. I invite you to pause and to admire this particular work of art. Oftentimes, in the midst of our ever-changing society, our minds and bodies run at such a pace that we forget to slow down and to savor the beautiful gift of the present. One of Maya's primary asources of inspiration is the Japanese principle of ichigo ichie, which refers to the importance of treasuring present, unrepeatable moments.
Viewing and analyzing a work of art for the first time is an unrepeatable moment that I hope that you choose to savor. There are so many discoveries to be made if we are willing to simply slow down.