Pattern Language: Audio Guide — Ode to Circles #4
November 2, 2022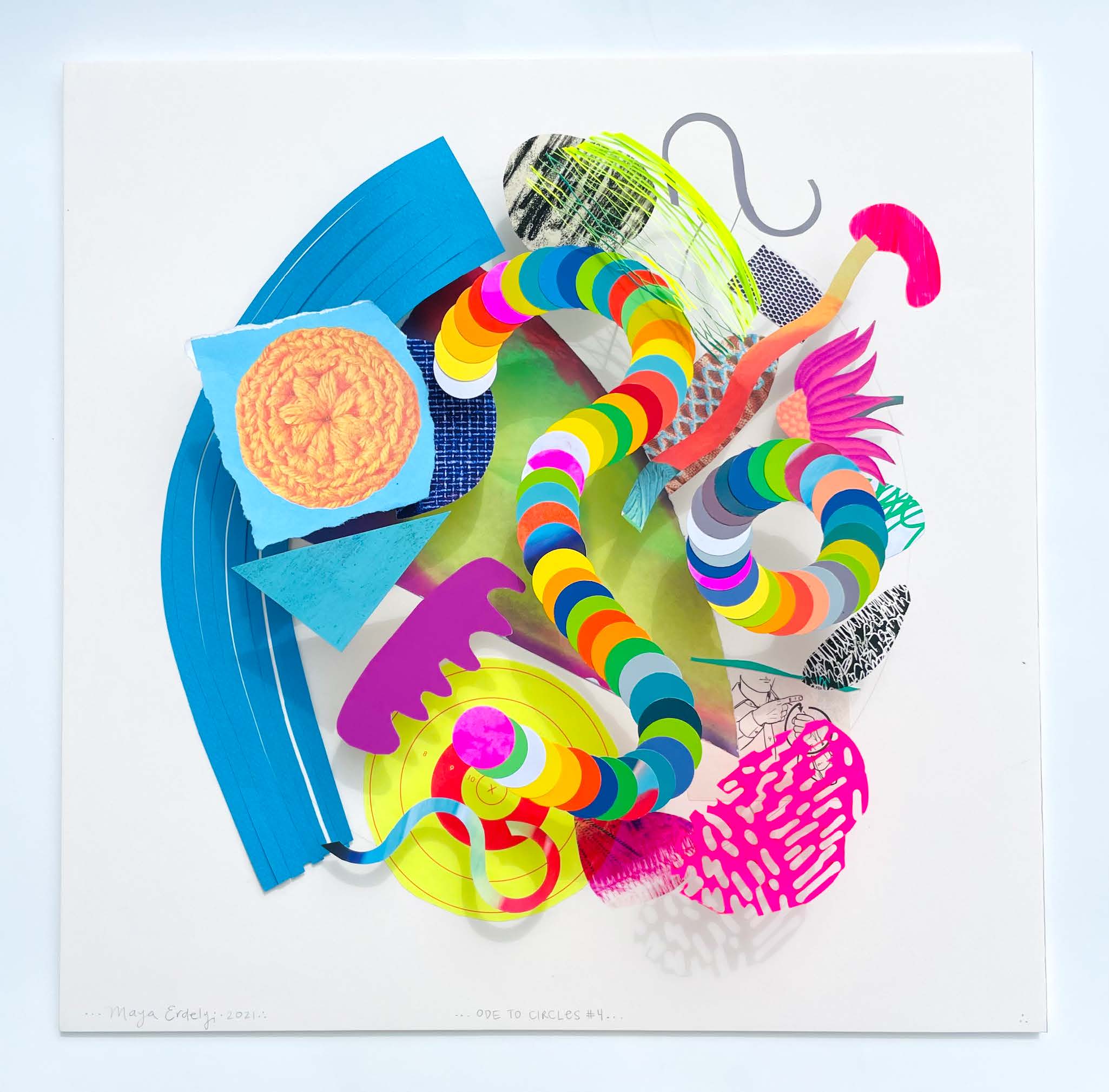 Script by Gallery & Curatorial Fellow Bella Santos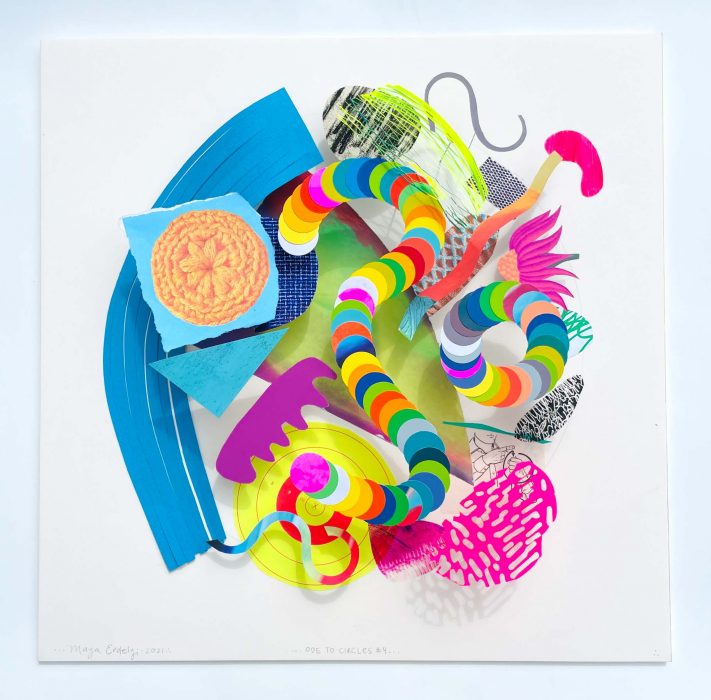 Transcript
Ode to Circles #4 captures Maya's creative brilliance and consistency. Though many modern design motifs are becoming increasingly neutral and plain, Maya sticks to her creative tradition of expression with dynamic shapes and vibrant colors.
As a half-Colombian woman, Maya's interest in energetic pigments is inspired by her heritage. Lively colors and patterns are embedded in the way her Columbian mother often dressed and expressed herself. Additionally, after spending several years at Cal Arts for one of her graduate programs, Maya was also inspired by the energy and vibrancy of Los Angeles. Maya felt the most free as an artist and as a person during her time in L.A. which led her to choosing a daring, bright, and bold staple color palette for her work.
Simultaneously, Maya is slowly incorporating more neutral tones in her works, which can be seen in the top right corner of this work and many other small and large-scale works in this exhibition. If you face the mural wall towards the back of the exhibition you can see gray, white, and black tones incorporated into the rhombus-shaped blocks of colors and patterns. A large paper mobile found in the back right corner of this exhibit also displays Maya's interest in incorporating neutrals. Although she is fond of a more vibrant color palette, she is fascinated by the way that the off-white pieces of paper on the mobile create a border around the more energetic, bright colored pieces. The contrast of brighter and more vibrant colors with more serene, neutral tones creates a sense of balance in Maya's pieces. What sorts of contrasts in Maya's colors or shapes interest and captivate you?