Enter the Cúcala: Audio Tour—A Baby Blue Vessel
April 7, 2022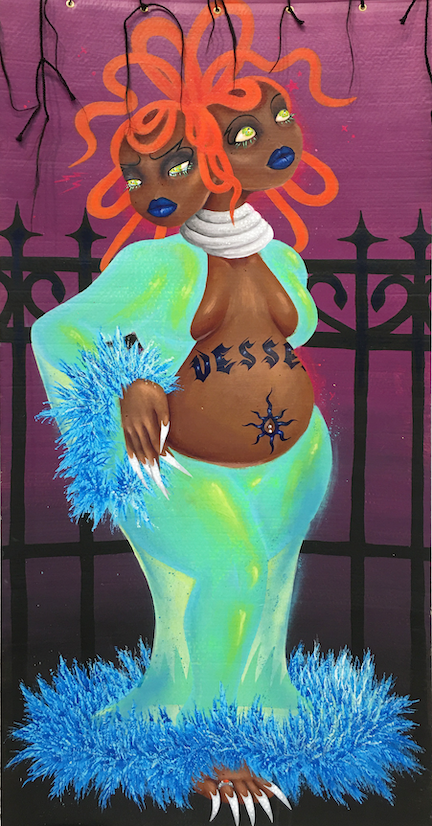 Script by Gallery & Curatorial Fellow Anek Yen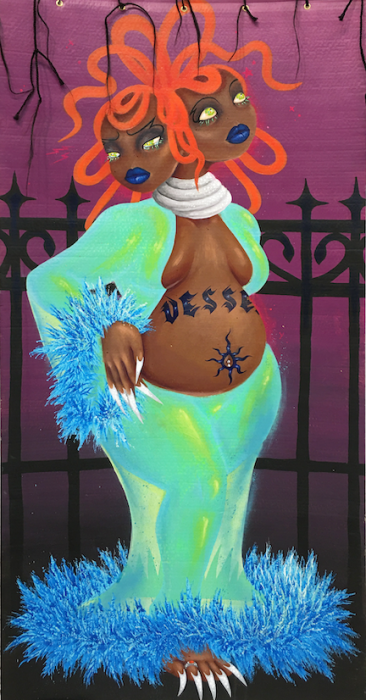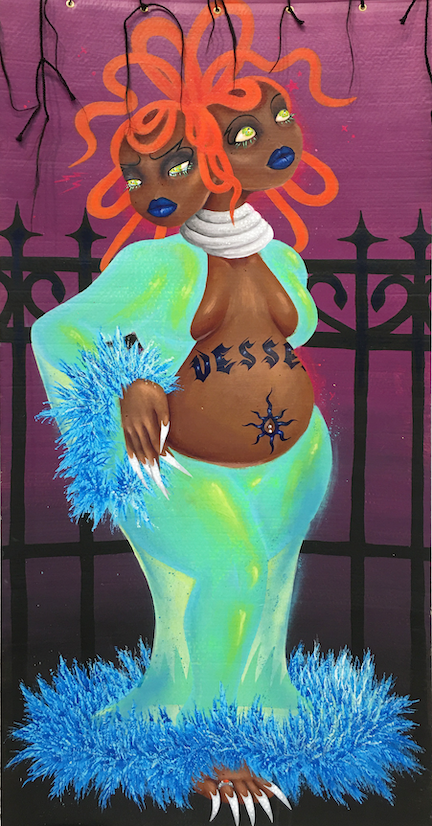 Transcript
The painting you're currently viewing is called Vessel, and if you look closely, the painting's name is tattooed on the central character's stomach. It symbolizes pregnancy with the body as a physical vessel. With this piece, Rixy emphasizes the physical and emotional changes women endure during pregnancy. The two distinct facial expressions in the painting illustrate the different sides of pregnancy. The face looking upwards can be seen as reassuring and keen, while the face looking down could signify the hardships, isolation, and melancholy that often accompany motherhood.
Having experienced a close friend passing away due to postpartum depression, Rixy was forced to recognize her own fear of pregnancy and motherhood. While interviewing Rixy about The Vessel, she tells us that her friend was her closest experience with motherhood.

I view Vessel as the realities of pregnancy that we, as a society, are finally recognizing and addressing. For some, including myself, pregnancy can be seen as daunting or exciting to bringing life into the world. However, your body isn't the same; your mindset is different. You are no longer the same person as you were before. Your body is no longer solely yours during the pregnancy. As Rixy describes it, you become a physical vessel. What are you a vessel for? Has someone or something been a vessel for you to change/ go through?